Date: 22nd November 2022
Start Time: 17:30
End Time: 19:30
Description:
Kiwis in Property UK comes home to Auckland. If you are thinking of moving to the UK to work in the commercial property sector come along to hear how we could help. Our founder Bryce Check will be talking about the group's activities in London and how we help new arrivals to settle in. Bryce will be supported by a panel of recently returned KIP alumni who can help answer any questions you might have about living and working in the UK. This event might also be of interest to NZ employers looking to connect with returning Kiwi property talent as we can help with that too. Kent Gardner, CEO of Evans Randall Investors, a large UK and European property investor, who are a senior sponsor of Kiwis in Property UK, will join us to say a few words of introduction.

Our panel of KIP Alumni returnees include:

Michael Gillon - Bayleys
Ross Burns - Woolworths
Claire Mandeno - Ngāti Whātua Ōrakei Whai Rawa
Jessica Penberthy - Soho Group
Jacqueline Fitzgerald - HSBC
Danielle Frisby - Vodafone
Minta Holton - Home Recruitment
Matt Holton - Windermere Holdings
Juliet Greer - Metlifecare

Networking drinks and nibbles kindly sponsored by Bayleys.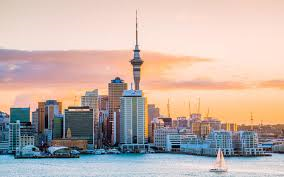 Venue: Bayleys
Location:
30 Gaunt Street, Auckland CBD, Auckland 1010
Non Members Price: £0.00
Members Price: £0.00