Date: 11th September 2018
Start Time: 08:00
End Time: 10:00
Description: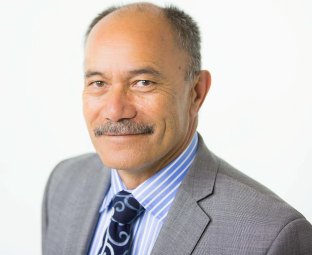 His Excellency The Right Honourable Sir Jerry Mateparae GNZM, QSO, KStJ is the current and 27th New Zealand High Commissioner to the United Kingdom. Prior to his appointment, Sir Jerry served as New Zealand's 20th Governor General. Previously, he has worked at senior levels in the New Zealand public service and military.
Sir Jerry Mateparae is of Māori descent. His tribal affiliations are to Ngāti Tūwharetoa and Ngāti Kahungunu. He also has links to Tūhoe and tribes in the upper Whanganui. Sir Jerry also has English and Irish ancestry.

After enlisting into the Regular Force of the New Zealand Army as a soldier in 1972 , Sir Jerry later went on to command the New Zealand Army, and the New Zealand Defence Force. When he retired from the New Zealand Defence Force in January 2011, he was appointed as Director of the Government Communications Security Bureau.

Sir Jerry Mateparae received his military education in the UK, Australia and Singapore. He has a Master of Arts with First Class Honours from the University of Waikato, and was recognised by that University as one of its distinguished alumni in 2009. In May 2011, Sir Jerry received an honorary doctorate from Massey University. He is a Fellow of the New Zealand Institute of Management.

Sir Jerry Mateparae was awarded Singapore's highest military award, the Darjah Utama Bakti Cemerlang (Tentera) [Distinguished Service Order (Military)], from the President of Singapore, S R Nathan, in May 2011. In June that year, at Buckingham Palace, he was knighted by Her Majesty Queen Elizabeth II, the Queen of New Zealand as a Grand Knight Companion of the New Zealand Order of Merit.

Honours and Awards:
New Zealand Knight Grand Companion of the New Zealand Order of Merit 2011
New Zealand Companion of the Queen's Service Order 2011
New Zealand Knight of Justice of the Order of St John 2011
Singapore Darjah Utama Bakti Cemerlang (Tentera) 2011
Tonga Knight Grand Cross Order of Tonga 2015
Timor-Leste Grande Colar de Timor-Leste 2016

Sir Jerry is married to Lady Janine Elizabeth Mateparae and they have five children.
Venue: JLL
Location:
30 Warwick St, Soho, London W1B 5NH
Non Members Price: £10.00
Members Price: £0.00