Date: 31st March 2022
Start Time: 08:30
End Time: 10:30
Description:
In August 2020 Bede Corry commenced as New Zealand High Commissioner to the United Kingdom.

Bede was previously Deputy Chief Executive at the Ministry of Foreign Affairs and Trade, and prior to that held several senior public service roles, as below.

2014-2015 Deputy Secretary of Foreign Affairs
2012-2014 Deputy Secretary of Defence
2009-2012 Ambassador to Thailand

Bede has held a number of significant roles at MFAT earlier in his career, including Director of the Australia Division, Director of the Chief Executive's Office, Counsellor at the New Zealand Embassy in Washington, and Private Secretary to the Minister of Foreign Affairs. He has also served in the New Zealand High Commission in Canberra. Bede has a Bachelor of Arts with First Class Honours degree from Victoria University.

Bede's interests include cricket, reading and cooking.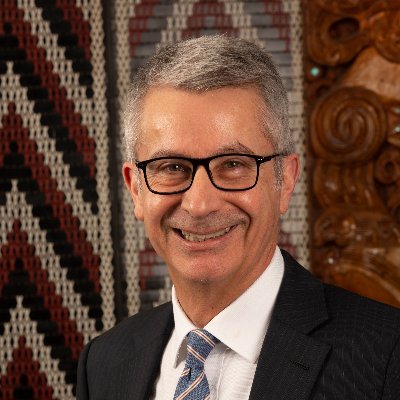 Venue: K&L Gates LLP
Location:
One New Change, London EC4M 9AF (nearest Tube = St Pauls on the Central Line)
Non Members Price: £30.00
Members Price: £0.00