Date: 20th August 2020
Start Time: 08:00
End Time: 09:00
Description:
Stacey Kehoe a fellow Kiwi from Brandlective will be talking to us about how to better connect online with our customers - be they investors or tenant occupiers (80% of her examples are from property companies).

Many businesses still operate offline which works to a point. But what happens when your market becomes saturated? or a global pandemic sends us all into lockdown?
How can you continue to reach your business objectives? And how can you stand out from the new start-ups who have embraced digital and are ready to pounce on your customer base?

It's time to Get Online.

Stacey will walk through 6 simple steps to launching a digital marketing strategy that truly connects with your customers.

CONNECT
CREATE
CAPTIVATE
CAPTURE
CONVERSE
CONVERT

Get ready to go from unseen to unstoppable!

Stacey Kehoe has worked in digital marketing and brand development for the last ten years. Since establishing her first business, Brandlective Communications Ltd in 2012, Stacey has built over 500 websites, brands, and marketing campaigns.

Brandlective Communications is a Digital Marketing Agency that specialises in raising the profile of Sustainable Brands. They do this through content marketing, social media management, pay-per-click advertising, SEO & PR.
The Agency's clients are disruptive, ambitious and want to change the world - and so do they! As a 'Business for Good', Brandlective's marketing processes and business practices are closely linked with the 2030 UN Sustainable Development goals. They work with our clients to build a digital footprint that will get them in front of their ideal customers, double their inbound leads which allows them to make a positive social, economic or environmental impact.

As a highly-sought after expert, social media trainer, and speaker, Stacey Kehoe developed the one-of-a-kind Six-Step Digital Marketing Methodology named 'The Gamechanger' after being approached by client after client who were dissatisfied with other agencies. She published this methodology in her Amazon #1 Best Selling book 'Get Online: 6 Simple Steps to Launching a Digital Marketing Strategy For the Non-Tech Savvy'. The method also forms a core part of Brandlective's services, facilitating campaign development and enhancing the speed at which its clients gain stellar results.

Stacey believes those with an entrepreneurial spirit should have the resources to rise above the noise, stand out from the crowd, and show their audience who they really are. These beliefs tie-in with her commitment to equality. She currently leads a movement called #1MillionDays: an initiative to reduce inequality through social, economic, and political inclusion of all people.

Originally from New Zealand, Stacey lives in London. She loves to travel off the beaten track, is a real 'foodie' and enjoys spending time in the outdoors.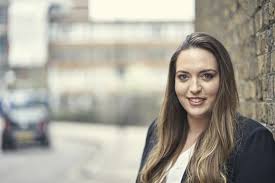 Venue: Webinar link to be circulated closer to the event
Location:
Webinar link to be circulated closer to the event
Non Members Price: £10.00
Members Price: £0.00