Date: 24th July 2020
Start Time: 19:45
End Time: 21:30
Description:
How well do you really know your country?

We will soon find out! We might not be able to hold our annual BBQ this year but we can liven up lockdown with a fun quiz about all things New Zealand. Geography, history, sport, famous faces and music - we will have them all covered! Enter as a lockdown household or test your knowledge against your housemates for some fun prizes.

Why not add to the occasion (and support some hardworking Kiwi businesses in London) by ordering a case of Yeastie Boys craft beer and/or a bottle or two of delicious "New Press" NZ wine from the private collection of Melanie Brown at Specialist Cellars. Delivered to your door, these liquid refreshments guarantee superior quiz performance!. As an added bonus, Mel and The Yeastie Boys (Stu & Sam) will be joining us to offer some beer & wine tasting education between quiz rounds.

Earlybird quiz entry is free for KIP members and £10 for non-members. NZ Beer & wine purchase is optional and the traditional BBQ wearing of Hawaiian shirts is still actively encouraged! Great prizes kindly donated by Yeastie Boys, Crosstown Doughnuts, Caravan Coffee and SANZA (including a massive NZ goodies hamper!).

Three different beer purchase options are available once you select "book a place" - all prices include UK delivery

1. 4 pack of assorted cans for £15
2. "Fridge fillers" pack of 12 assorted cans for £29.25
3. "Sampler" pack of 10 assorted bottles and cans for £33.75

Further beers can be ordered direct from Yeastie Boys accessing an exclusive KIP 10% discount by using the code "bach"

You have three options for NZ wine purchase once you select "book a place"- all prices include UK delivery

1. New Press NZ Sauvignon Blanc - £20.99 per bottle
2. New Press NZ Rose - £20.99 per bottle
3. New Press NZ Pinot Noir - £23.89 per bottle

If your wine cellar really needs stocking up you can get free delivery if you order more than £100 worth of wine direct from Specialist Cellars

Some background to the New Press wine for you winos...

In early 2019 and working with highly regarded Marlborough Winemaker Ben Glover, Melanie Brown set out to create the first series in the New Press collection, three wines featuring iconic NZ varieties Sauvignon Blanc, Pinot Noir and Pinot Rosé. Ben's vineyards in Marlborough are situated on the Opawa River, which, over centuries of flooding and ebbing and flowing and evolving has deposited fertile silt loam from Kaiapoi and surrounds into the vineyard sites. With a north-facing aspect and nestled in the lea of the Wither Hills, the vines are sheltered from the enthusiastic worst of the southerly weather patterns. The proximity of the vines to the high tide mark of Blenheim's coast and being only 10m above sea level can, in some years, introduce a more umami influence into the wines from Ben's single-vineyard site.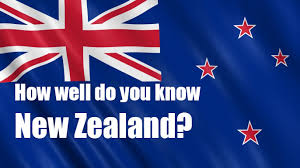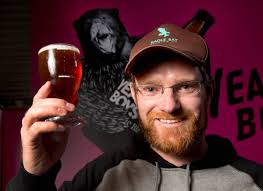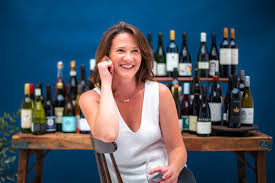 Venue: Zoom call - link to be circulated closer
Location:
Zoom call - link to be circulated closer
Non Members Price: £10.00
Members Price: £0.00